Summer is quickly approaching and now is the perfect time to update your outdoor space. In the past
two years since the pandemic hit, we've seen more patios turn into outdoor living spaces equipped with
TV's, bars, couches, firepits, and more. Lighting goes beyond just the classic lantern now – outdoor living
chandeliers and standing lamps have become a huge part of these new spaces. Adding the light you
need to make your outdoor living space functional is critical to your enjoyment of the space. Selecting
on trend lighting fixtures that add a focal piece to the area can significantly elevate the area.
Here are our top picks for you to elevate your lighting this summer in your outdoor space.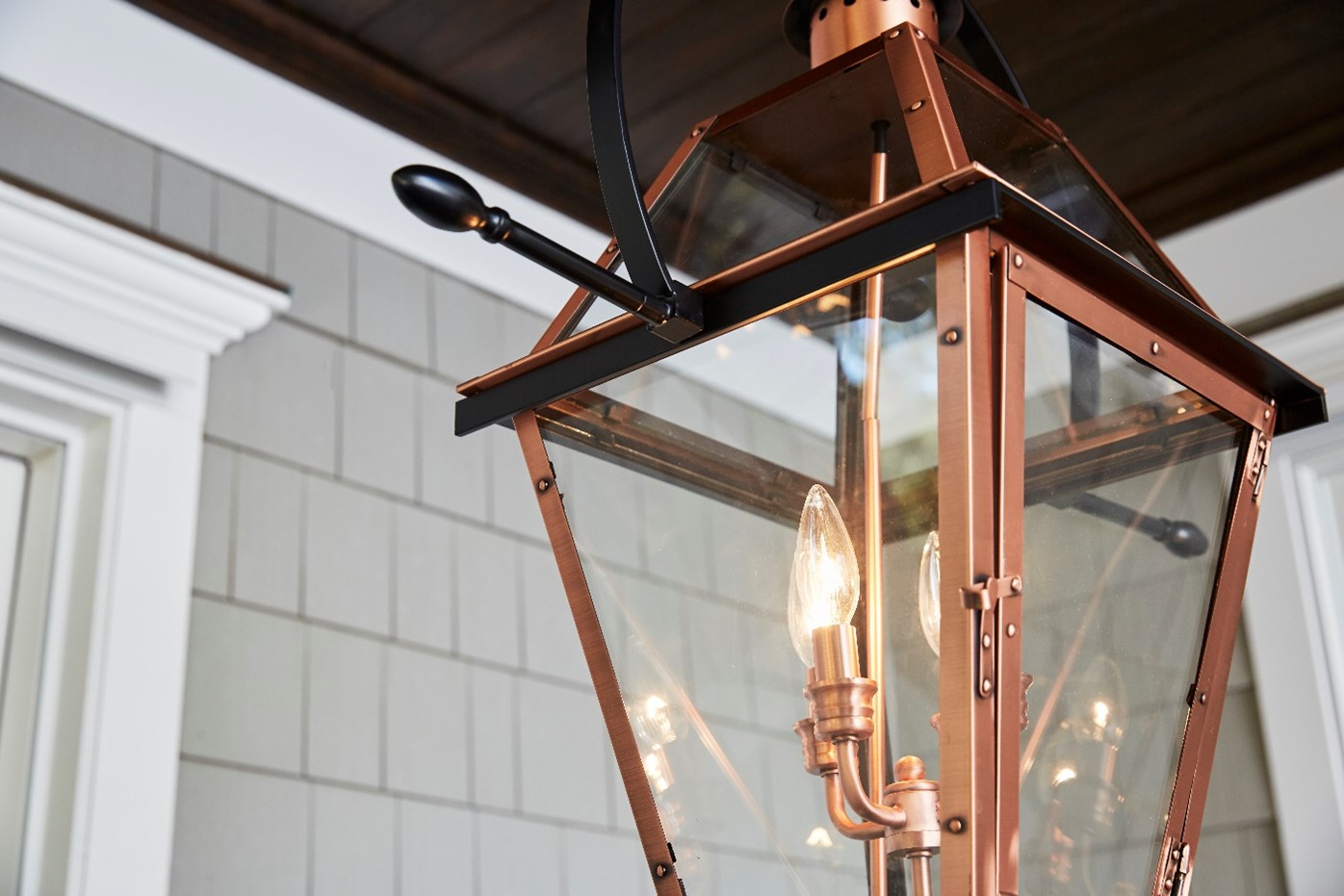 1. Rue De Royal
a. Part of our Copper and Brass Collection, the Rue De Royal Family is one of our best
selling collections. Copper fixtures are a huge home trend right now. Have a copper
roof? These fixtures are the perfect way to tie your exterior together. This collection
perfectly pairs the old lantern style with new home trends in finishes. The Rue De Royal
Collection includes several sizes of hanging lanterns, lanterns, post lighting, and flush
mounts in both Aged Copper and Industrial Bronze finishes.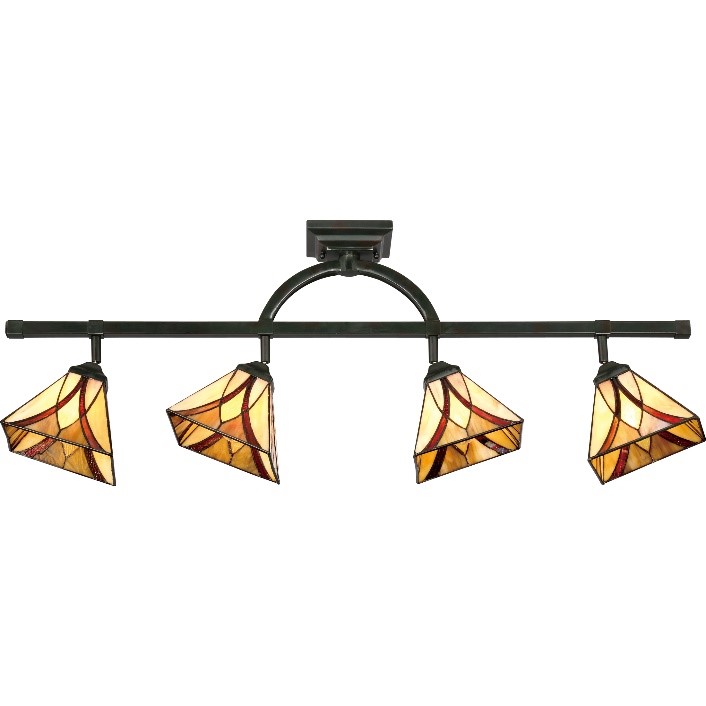 2. Carlisle
a. Aside from our exterior collection, Quoizel offers several Outdoor Living products
designed for those enclosed outdoor spaces. The Carlisle collection offers two unique
pendants, perfect for a dining patio. The grey wood detailing paired with the black finish
on these fixtures fall into another huge home trend we are seeing both indoor and
outdoor right now. The details of the Carlisle family down to the exposed light bulbs
make this the perfect transitional piece from the inside to out of the home. Who said
that your patio couldn't be as elegant as your dining room?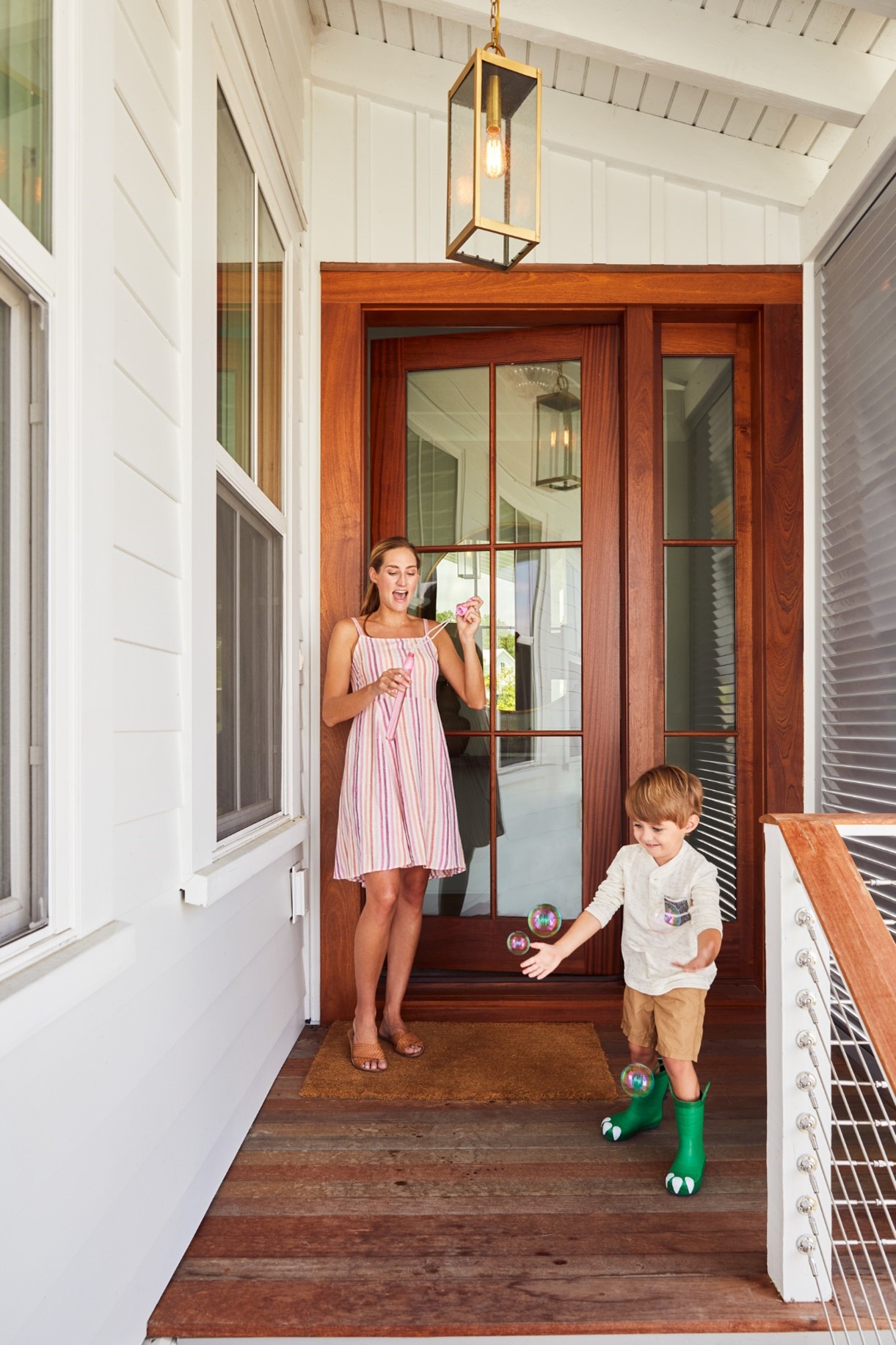 3. Westover
a. We'd be making a huge mistake if we didn't highlight our best-selling collection, the
Westover. Trust us – there's a reason why. Offered in five different finishes and every
size of lantern you could ever need, the Westover is a classic piece that will always be on
trend. And the collection has only gotten better – we just introduced two sizes of table
lamps into the line. These portables are perfect for larger patio spaces that need more
light in focused areas. You can make these a centerpiece for your table, or just an extra
lamp while you sit on the couch at night. The best part is – you can match these with the
rest of your exterior lighting.
Want to see more of our Outdoor pieces? Head to our Instagram @quoizellighting and explore our